Hometown - Mindful Coffee Roasters
The art of roasting coffee is a beautiful and precise process with an infinite amount of variables. Hometown's goal is to produce the highest quality roasted coffee with the ethos of being mindful of sourcing, packaging, resourcefulness and you, our customers.
Hometown was established in North Berwick, Scotland. It was there our passion for, and knowledge of coffee began to grow. It feels great to have established Hometown in our hometown.
Hometown - Roastery now operates in East Linton from a modular unit at The Mart Trading Ground only 5 miles from where it began.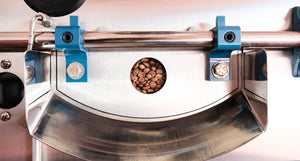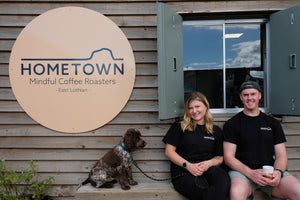 The story so far...
Since the ages of 16 and 17 we have spent years working in fantastic coffee shops and at busy events honing our barista skills. Between competing in the UK Barista Championships, clearing tables and brewing hundreds of coffees a day, we have certainly gained a lot of experience and ever-growing passion.
Hometown was established in July 2017. Roasting started a couple of years later in June 2019, we felt the next step was to learn to roast. With the motivation to learn and a lot of passion we decided to buy our first roaster and as much green coffee as we could afford (3 bags). A decision we've never been more proud of.
As of today, Hometown is co-owned with Rosie joining the crew in 2023. Andrew is now able to focus on the roasting and coffee development side of the operation.
Where else can you buy Hometown coffee?
These are the current locations where you can enjoy a cup of Hometown coffee or stock up your coffee stash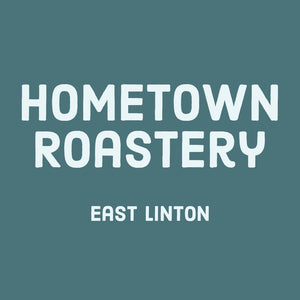 Hometown - Roastery
Directly from Hometown - Roastery every Monday, Friday, Saturday & Sunday 0900 - 1500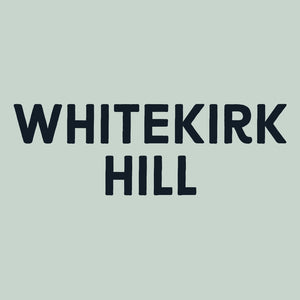 Whitekirk Hill - Orangery & Playbarn
Whitekirk Hill
Whitekirk
North Berwick
EH39 5PR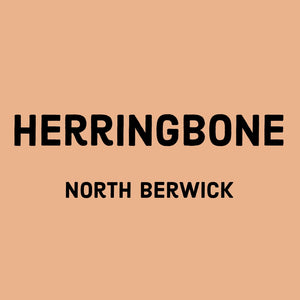 The Herringbone - North Berwick
The Herringbone
1-3 Westgate
North Berwick
EH39 4AE